2010

Govindarajan
Related Topics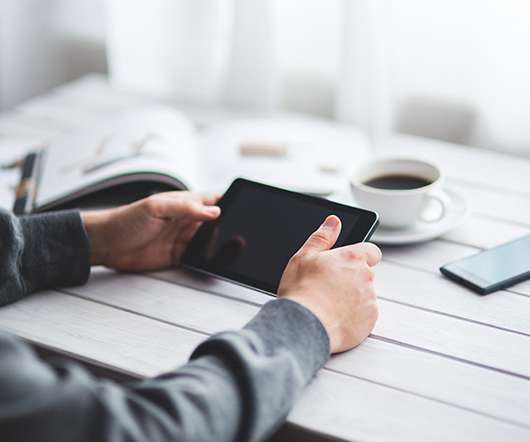 Vijay Govindarajan and Chris Trimble on Innovation Execution: Fundamental Core Principles
First Friday Book Synopsis
SEPTEMBER 17, 2013
In their latest collaboration, Beyond the Idea, Vijay Govindarajan and Chris Trimble, explain how to execute innovation in any organization. As they explain, "The most important message in Beyond the Idea is very simple: innovation execution is its own unique discipline. It requires time, energy, and distinct thinking. Unfortunately, few companies treat it as such. […].
The Other Side of Innovation: Solving the Execution Challenge.
CO2
DECEMBER 24, 2010
Business organizations are not built for innovation; they are built for efficiency. – Vijay Govindarajan In The Other Side of Innovation the authors demonstrate their absolute knowledge of an area that many organizations need more of, innovation! RSS Feed Schedule a Call Free E-Book Assessment Test Coffee Schedule Coaching Lunch About Us CO2 Story Our Approach Our Successes Our Executive Coaches Gary B.
World Business Forum – Top 10 Speakers | N2Growth Blog
N2Growth Blog
OCTOBER 7, 2010
So the list that follows is my ranking of the Top 10 Speakers from World Business Forum 2010 as well as my logic behind the rankings. Vijay Govindarajan - Vijay is a Professor of International Business and the Founding Director of Tuck's Center for Global Leadership at Dartmouth.
The Most Intriguing HBR Blog Posts of 2010
Harvard Business Review
DECEMBER 23, 2010
In a previous post, we listed The Top 10 HBR Blog Posts of 2010 , according to our readers. Here we've collected another group of posts from 2010, some almost as popular as the Top 10, others that should have been more popular than they were, all that are well worth your time. With apologies to the many hundreds of great posts from 2010 not cited here, here's a list, compiled by HBR editors and friends, of what you definitely should have read over the past year.
'Managers as Mentors' Celebrates Publication Anniversary
Marshall Goldsmith
JUNE 19, 2014
Vijay Govindarajan, Coxe Distinguished Professor at Dartmouth College's Tuck School of Business and coauthor of "Reverse Innovation," describes "Managers as Mentors" as "the must-read for leaders who value innovation, growth, and progress–all treasured byproducts of those learning organizations where leaders mine talent."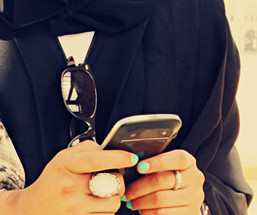 The Middle East Could Be a Cradle of Innovation
Harvard Business Review
OCTOBER 16, 2012
Long before the Arab uprising in 2010 — and uninhibited by uncertainty and instability today — Middle East entrepreneurs have used innovation to overcome challenges and to find new opportunities for growth.
Why Management Ideas Matter
Harvard Business Review
NOVEMBER 14, 2011
In 2010, the government of Malaysia launched the third wave of its National Blue Ocean Strategy. And an August 2010 blog by Vijay Govindarajan and Christian Sarkar challenged designers to create a house for $300 and set off a campaign to re-invent housing for the world's poorest people, building on C.K. Who is the most influential living management thinker? That is the question that the Thinkers50, the biennial global ranking of management thinkers , seeks to answer.
Whatever Happened to the $300 House?
Harvard Business Review
JANUARY 27, 2014
The idea to design and build a $300 house first appeared here on the HBR site in August 2010, in a post by me (Vijay Govindarajan) and Christian Sarkar, and then again as one of several ideas in the HBR Agenda 2011. Believing that improving housing for the world's most poor could help them break out of the vicious cycle of poverty, we issued a challenge to the design community to employ the strategies of innovation and disruptive thinking to attack this persistent problem.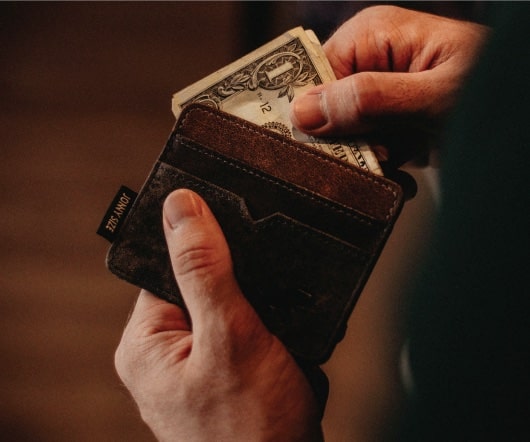 Extreme Negotiations: Putting the Idea into Practice
Harvard Business Review
SEPTEMBER 19, 2011
In our November 2010 issue, Jeff Weiss and Jonathan Hughes, along with Major Aram Donigian, authored an article called " Extreme Negotiations." In it, they described the temptations we all face when negotiating under duress — for example, acting too quickly or relying too much on coercion — and suggested that the principles of effective negotiation become even more important when the stakes are high and the pressure is on.