Sat.Feb 04, 2012
5 Questions to Discern God's Will
Ron Edmondson
FEBRUARY 4, 2012
I am often asked how to know if the plans we make are God's will for our life. This is a common concern. Most of us want to do God's will, but God seems to give us a tremendous amount of freedom. If you're like me, you're fully capable of making a mistake.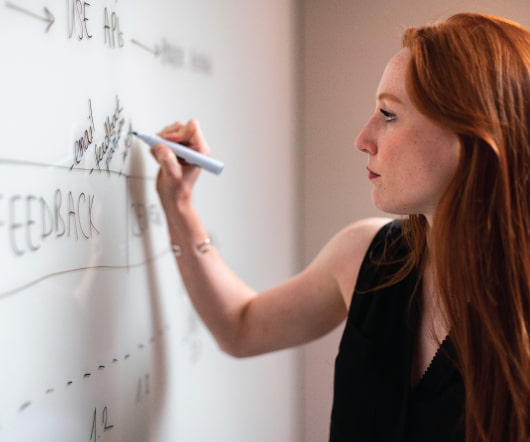 Keeping Your B Players B Players
Business Learning Coach
FEBRUARY 4, 2012
By Jim Grinnell, Ph.D. If you're like most managers, your team is comprised of a bunch of B players, a smattering of A players and unfortunately a few C players.
Leadership Weekend with Gary: Apples, Cars, and Halt
Linked 2 Leadership
FEBRUARY 4, 2012
Asking Questions with APPLE Asking questions is critical to great leadership. Remembering to ask questions can be difficult for new leaders. If you are struggling with asking questions, try this acronym, APPLE! Ask the right question. Right questions are open-ended and encouraging. They help others imagine new solutions. Pause after you ask the question. Accept silence, even [.]. Coaching Corner Leadership Lessons Learned Servant Leadership business Coaching leadership Management
Great Leaders Grow. Guest Post By Author Ken Blanchard
Eric Jacobson
FEBRUARY 4, 2012
On Monday, February 26, Ken Blanchard's and Mark Miller's book, Great Leaders Grow , hits the brick and mortar and online bookstores. In honor of the book release I welcome guest blogger Ken Blanchard.
Here's the New York Times Hardcover Business Best Seller List for February, 2012 – Steve Jobs at #1
First Friday Book Synopsis
FEBRUARY 4, 2012
We have presented synopses of business books, many of them bestsellers, at our First Friday Book Synopsis event every month since April, 1998. From this month's list, we have already presented Steve Jobs, Great by Choice, and Switch. I have also presented Boomerang for a private client's event. My colleague, Karl Krayer, will present Taking [.]. Randy's blog entries New York Times Business Bestsellers
More Trending