Fri.Sep 09, 2011
What Does Your Worry Fix?
Kevin Eikenberry
SEPTEMBER 9, 2011
Ernest Hemingway was a brilliantly talented and very interesting man. While I am in no way an expert on him or his life, when in Key West a week ago, I toured his home there. In fact, here is a picture of Lori and I standing in front of the house. Whether before reading on, [.].
The Post I Shouldn't Have Posted…and How it Changed Me
Ron Edmondson
SEPTEMBER 9, 2011
He didn't think I should use my blog to address our disagreement… I was using the power of a platform to address a personal issue… He was right…I was wrong…(Not about the leadership position, but about using a post to address it during the disagreement). Would I still post this if the person knew it's about them?
Managing the Unmanageable
Leading Blog
SEPTEMBER 9, 2011
If we truly want to deal with a difficult or unmanageable person, we have to get at the thinking behind the behavior. Why do they do that? Why are they that way? Instead of going deeper, it's easier to just label them and avoid the issue. He's rude. She's unreliable. He's an egomaniac. She's self-absorbed. Good advice. Too much often goes unsaid.
10 Reasons I Love Our Military Families
Ron Edmondson
SEPTEMBER 9, 2011
I am honored to live in a military town. All my life I have known soldiers. Some of my best friends and family have been military-related.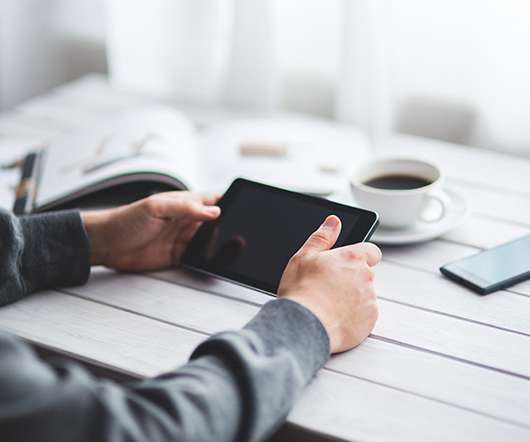 Jobs, Innovation, and Economic Recovery - Gary Harpst's Perspectives
Six Disciplines
SEPTEMBER 9, 2011
Jim Blasingame, the Small Business Advocate, interviewed Six Disciplines CEO Gary Harpst on three new topics: Listen to the these newest podcast interviews below: What should Obama's jobs speech include? Americans respond best to leaders who inspire. Adverse conditions often produce valuable innovation.
More Trending