Sun.Dec 04, 2011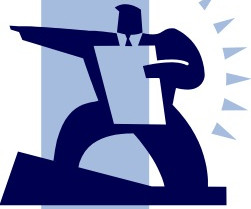 December 4th Leadership Development Carnival
Kevin Eikenberry
DECEMBER 4, 2011
Welcome to the Leadership Development Carnival! I'm pleased that we are hosting the Carnival this week. If you are a long time Leadership Development Carnival reader, you will notice something different this time around. Let me explain. Becky Robinson, our Director of Social Marketing, and I were talking about this the other day, since she [.].
Adversity in the Center of God's Will
Ron Edmondson
DECEMBER 4, 2011
Saul told his son Jonathan and all the attendants to kill David. 1 Samuel 19:1 NIV. One day David was minding his own business, tending sheep, when God called him to be a king. He didn't ask to be king, but God said he was the one. He turned out to be a really good king. Imagine that? God made a good pick! Devotional Encouragement
Equipping Leader
LeadStrategic
DECEMBER 4, 2011
David was one of my best friends during my years in Argentina. I didn't get to see him often, because he worked in a different and distant province.
Four Signs of Excessive Confidence
Aspire-CS
DECEMBER 4, 2011
Confidence in a leader is generally considered a good and necessary trait. A healthy dose of self-esteem is vital for leaders to be able to withstand the close scrutiny and criticism that's a way of life for them. Yet there is a darker side to confidence. It comes when a leader has excessive confidence. Matt was on a train to self-destruction.
More Trending