Sat.Jan 28, 2012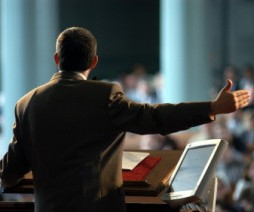 11 Unbelievable Group Project Horror Stories
Lead Change Blog
JANUARY 28, 2012
Posted in Leadership Development [link] Few of us ever really look forward to or genuinely enjoy group work. It seems like there are always communication issues, or a group member who just doesn't want to do the work, or who even completely disappears. Team work is just a fact of life, but you can count yourself lucky if you've never [.].
Guest Post: 7 Key Elements To Building A High Performance Team and Organization
Lead on Purpose
JANUARY 28, 2012
By John C. Stevens. Managers and executives, who are trying to improve the performance of their teams, are actively helping to improve the overall performance of their organization. Wondering what you can do to boost your team's engagement and output? Keep in mind these key elements of performance management: Image Source: Guillermo Camargo. John C.
How to make the most of uncertainty
First Friday Book Synopsis
JANUARY 28, 2012
Here is an excerpt from another "classic" article featured online by The McKinsey Quarterly, published by McKinsey & Company, and written by Hugh Courtney.
Many Ways to Connect
Michael Lee Stallard
JANUARY 28, 2012
This last week I was in Boston for several meetings and to teach a seminar for the Institute for Management Studies (IMS). Following are a few of the ways I learned that people and organizations are connecting. At Bose Corporation, new employees learn " The Essence and Values of Bose ," including that "we treat others with respect."
More Trending