Fri.Nov 04, 2011
When Are You At Your Best?
Kevin Eikenberry
NOVEMBER 4, 2011
One of the first and most influential inspirational speakers I learned of and learned from was Earl Nightingale. Today I reread one of his profound quotations. "We are at our very best, and we are happiest, when we are fully engaged in work we enjoy on the journey toward the goal we've [.].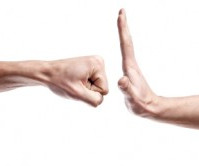 12 Top Blog Posts of Some of My Favorite Bloggers
Ron Edmondson
NOVEMBER 4, 2011
As a blogger, there are some posts I love more than others. There are other posts that get more traffic than others, often to my surprise. I assumed this is true of some of my blogging friends also, so I decided to ask them. Generated the most traffic. Developed the most conversation or interest. CREATING YOUR PERSONAL LIFE PLAN. Pete Wilson.
The Top Ten Lies Leaders Believe
Leadership Freak
NOVEMBER 4, 2011
The truth is we tell ourselves lies. Lies seem to make life better, they make us feel more useful and in control. I can always tell when I touch the lies people believe about themselves. They deny the obvious and defend the ridiculous. It reminds me of the time one of our children denied stomping up [.].
10 ways to earn the trust of your staff
Bud to Boss
NOVEMBER 4, 2011
Trust is in short supply, according to a poll by Maritz Research. It found that employees were more distrustful of their organizations' management than they were one year ago. Maritz cites "poor communication, lack of perceived caring, inconsistent behavior and perceptions of favoritism" as leading factors in the erosion of trust. Share information.
More Trending