EPM
Related Topics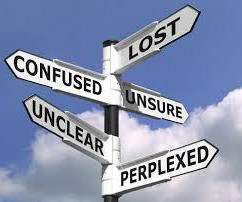 Changing Organizational Culture Revisited: Dysfunction Junction
General Leadership
JULY 29, 2015
Guest Posts Dysfunction Enlisted Professional Military Education EPME status quo WingmanGeneralLeadership.com and the General Leadership Foundation bring Leadership Advice from America's Most Trusted Leaders to You! Read more at [link].
Is It Ever OK to Break Into Your Colleague's Computer?
Harvard Business Review
SEPTEMBER 18, 2013
Electronic Performance Monitoring or EPM has become widespread at many corporations to track, count, and analyze employee keystrokes. As Devasheesh Bhave described in his study of EPM, the feedback offered is essential. Rick was looking for Kelly, one of the analysts who supported his consulting team. Kelly's hours were a mystery, and Rick was confused and annoyed. He tried to check her calendar online, but, after struggling to locate it, he solicited help from an IT specialist.