Rivkin
Related Topics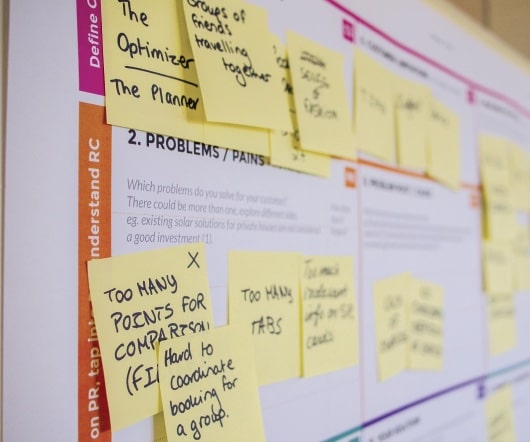 Blogging on Business Update from Bob Morris: 10/15/12
First Friday Book Synopsis
OCTOBER 21, 2012
Nassetta Dave Logan David Smith Fortune Harvard Business Review HBR Hilton Worldwide How Women Lead: The 8 Essential Strategies Successful Women Know Jan Rivkin Josh Linkner Laura Henderson Management Tip of the Day Maria K. Here are some recent posts that may be of interest to you: REVIEWS How Women Lead: The 8 Essential Strategies Successful Women Know Sharon Hadary and Laura Henderson INTERVIEWS Maria K.
Blogging on Business Update from Bob Morris (Week of 3/18/13)
First Friday Book Synopsis
MARCH 24, 2013
Rivkin Janelle Zara Jay Papasan John Browne John Ullmen Joseph Henrich Karl Weber Lawrence A. I hope that at least a few of these recent posts will be of interest to you: BOOK REVIEWS The ONE Thing: The Surprisingly Simple Truth Behind Extraordinary Results Gary Keller with Jay Papasan The Essays of Warren Buffett: Lessons for Corporate America, Third Edition Warren Buffett; Edited by Lawrence A. Cunningham Judgment On the [.].
The Art of Science
Mills Scofield
DECEMBER 3, 2013
I met Nick Mayer when ordering a gorgeous Blue Lobster print of his. I have this thing about Blue Lobsters, seeing them in Maine and as a metaphor for innovation in that this rare phenotype results from serendipity and random collisions of genes.
Strategy Lessons From Jean Tirole
Harvard Business Review
OCTOBER 15, 2014
Many of us who have wound up teaching strategy and doing research in strategy grew up learning game theory from Tirole's textbook," says Jan Rivkin, the chair of the strategy unit at HBS. As an example, Rivkin cites the notion of commitment, which Ghemawat wrote a book on. Game theory models, including some of Tirole's models, show that a firm can sometimes advance its interests in odd ways," Rivkin says. Why did Jean Tirole win this year's economics Nobel ?
The 4 Types of Small Businesses, and Why Each One Matters
Harvard Business Review
APRIL 30, 2015
As Harvard Business School's Michael Porter and Jan Rivkin have noted, strong supply chains bring "low logistical costs, rapid problem solving and easier joint innovation." America loves small businesses.
Can the U.S. Become a Base for Serving the Global Economy?
Harvard Business Review
MARCH 7, 2012
These concerns can be heard in many places: the sobering survey by Michael Porter and Jan Rivkin in HBR's special March issue on U.S. The competitiveness of the American economy depends disproportionately on the competitiveness of its multinational corporations, especially those headquartered in the United States. During the 2000s, however, a worrisome trend appeared.