Tue.Nov 22, 2011
6 Concepts for Creating What People Love Before They Know They Want It
Leading Blog
NOVEMBER 22, 2011
Demand is created in the gaps between what we really want and the goods and services we settle for. Demand creators figure out how to solve the big and little hassles we all face—and they make our days easier, more convenient, more productive, and simply more fun," writes Adrian Slywotzky in Demand. Slywotzky has identified six insights and behaviors of demand creators: Make it Magnetic. Demand creators begin with a very tough realization: Very Good does not equal Magnetic.
Success Requires It.
Kevin Eikenberry
NOVEMBER 22, 2011
and it is in short supply. It's concentration, and, no, I'm not talking about the popular game show that aired from 1958-91. Concentration isn't really in short supply; the supply is large, if you choose to capture it (and successful people do). Most however, - text while driving - answer emails while [.]. Intention Leadership Learning concentration focus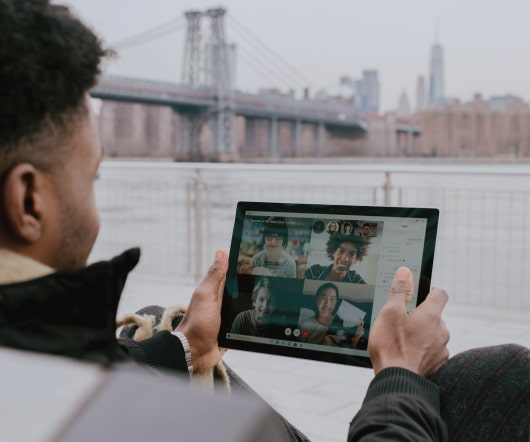 A Lesson in Leadership Manners
Lead Change Blog
NOVEMBER 22, 2011
Posted in Leadership Development One of my most memorable lessons in leadership and its attendant responsibility came via the improbable pairing of a wise high school teacher and a spiky-haired toy. The guy who sat behind me in Mrs. Crawford's English Lit class liked me. A lot. This was a total mystery to me because I did [.] A Lesson in Leadership Manners. Leadership Development influence Inspiration trust
Practices for Professionals – Sign Everything
Strategy Driven
NOVEMBER 22, 2011
Some find it very uncomfortable to "blow their own horn." They shy away from the public spotlight and, instead, derive their own sense of accomplishment through simply being acknowledged for a job well done.
How to Maximize Your Work With A Coach
Aspire-CS
NOVEMBER 22, 2011
As we are starting a new season of coaching high potentials in a client organization, I was excited to hear a few of them ask "What can I do to get the most out of this executive coaching experience?" " It's a great question, and one that tells me why this group of high potential
More Trending